Teen Volunteer Opportunities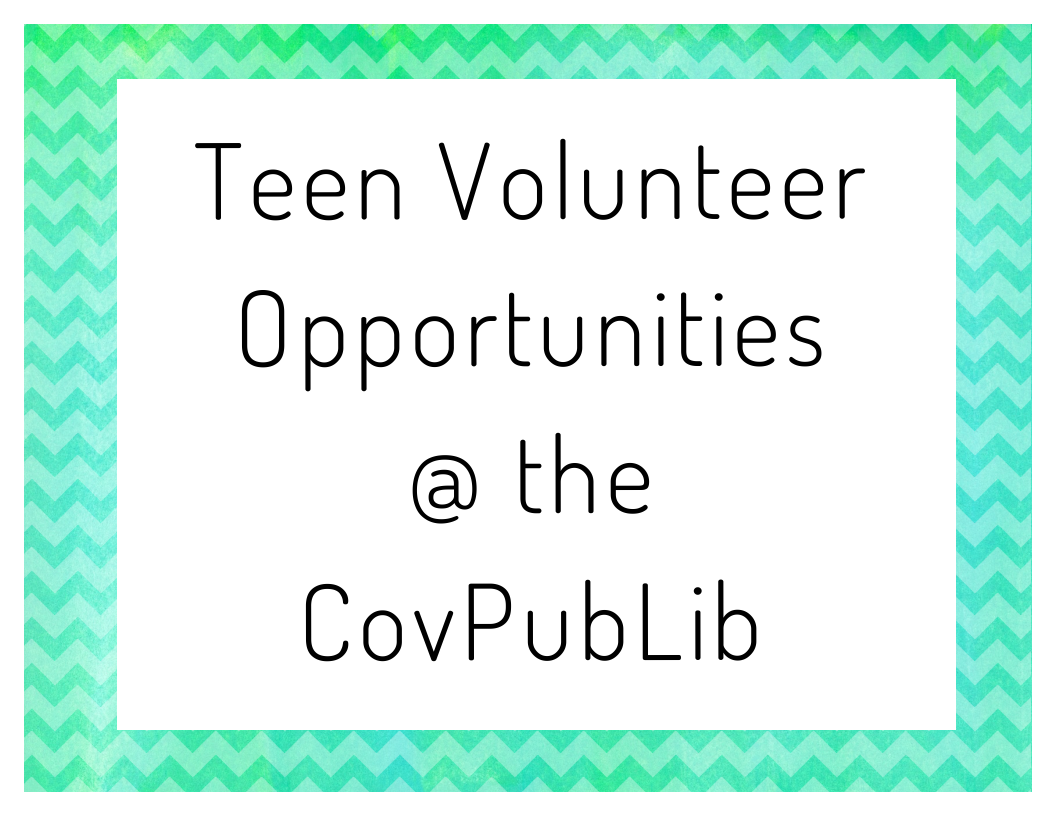 If you are interested in Volunteering for Summer 2020 please fill out this FORM or call Youth Services at 401-822-9102
* ABOUT VOLUNTEERING *
Being a library volunteer is fun and a great way to fill your services hours or start getting the feel of what a job is like. Because of this, we prefer teens to visit or contact us themselves to show us their responsibility and reliability.
To be a Teen Volunteer at Coventry Public Library you MUST be in grades 7 through 12.
Completing your services hours for school or another requirement? We're happy to sign your school certification letter or provide other proof of service once you've completed your time volunteering. Contact the Teen Librarian by calling the Youth Services Department, emailing kwoodmansee@coventrylibrary.org, or by dropping off the paperwork you need signed for librarian in the Youth Services Department.
Please read our Guidelines and FAQs before filling out an application. You can download the Teen Volunteer Application or come into the library and fill out an application there. You will be contacted if your application is accepted. The Guidelines and the Application are up top on the right side of this page.
You can email kwoodmansee@coventrylibrary.org or call and ask for the Teen Librarian (401-822-9102 for the Youth Services Department) with any questions.