Join Felicia, the Teen Librarian, on @CovPubLib's Instagram to discuss a YA fiction & graphic novel book twice throughout the month!

Thursday, January 4th
6:00-7:00 p.m.
Young Adult Fiction Novel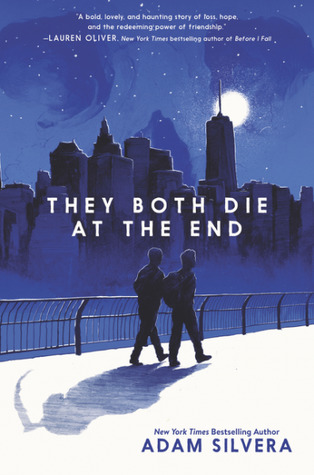 They Both Die at the End by Adam SIlvera
On September 5, a little after midnight, Death-Cast calls Mateo Torrez and Rufus Emeterio to give them some bad news: They're going to die today. Mateo and Rufus are total strangers, but, for different reasons, they're both looking to make a new friend on their End Day. The good news: There's an app for that. It's called the Last Friend, and through it, Rufus and Mateo are about to meet up for one last great adventure and to live a lifetime in a single day.​​​​​​​
Check out the OSL Catalog to see the nearest library that has a copy for you to borrow!
Check out what people think of this read on Goodreads!