Libraries Rock! Final Prize Raffle for Teens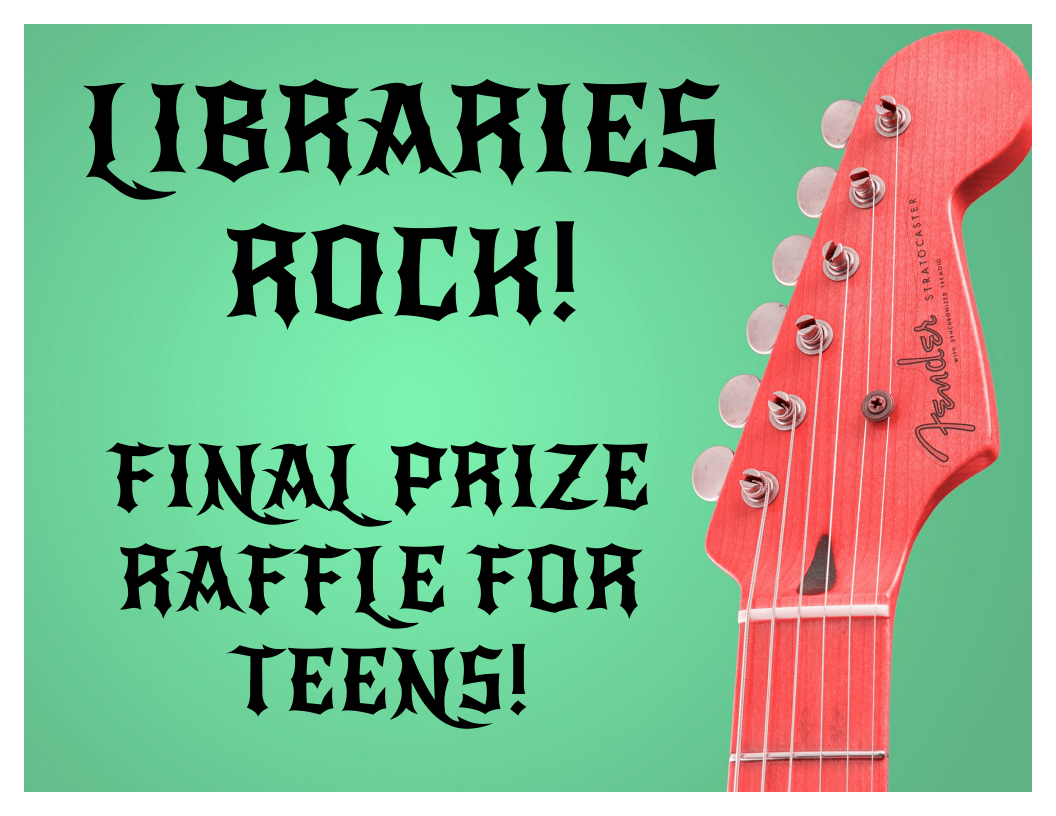 Did you register for the teen summer reading program, Libraries Rock!, at the Coventry Public Library? As of Monday, July 30th, you can bring in your Libraries Rock! activity sheet if you have completed at least 5 activities and redeem raffle tickets to be entered in our Libraries Rock! final prize raffles.
 
You can bring in your activity sheets to redeem your raffle tickets from:
Monday, July 30th until Saturday, August 25th at 11:30 a.m.

Activity sheets will not be accepted before or after these dates.
The raffle will take place on Saturday, August 25th at 12:00 p.m. (noon),
and you do not need to be present for the raffle to claim your prize.